Enhance Your Smile with Allen, TX Restorative Dentistry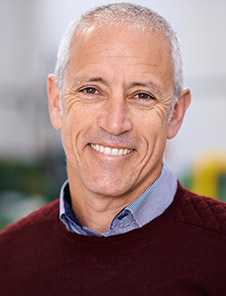 Whether you're struggling with a chipped tooth, a lost tooth, or any kind of dental injury in-between, the last thing our team wants is for you to suffer in silence. Instead, visit our friendly, judgment-free team at Southern Star Dental! Dr. Pennie Moreland offers restorative services to rebuild the strength and function of your smile and give you back your self-confidence in the process. Contact our Allen, TX dental practice today to schedule your first appointment! We serve the surrounding areas of Fairview, Plano, McKinney, and Lucas as well.
Crowns & Bridges
Dental crowns are an important cornerstone of restorative care, and one that countless patients need every year to preserve oral health and function. The restoration is designed to essentially "cap" over a single tooth providing additional strength and protecting the natural structure from further harm. There are several situations where Dr. Moreland may recommend a dental crown including:
Large cavities that can't be treated with a filling
Structural damage or injury to a tooth
Weakened tooth structure
Cosmetic concerns with an uneven or misshapen tooth
Restoring a tooth treated with root canal therapy
Restoring a tooth replaced by a dental implant
The process of having a dental crown created and placed usually requires two to three appointments. First, our Allen, TX team will need to prepare the tooth in question, take impressions, and fit you for a temporary restoration in the meantime. We'll then send this information to a trusted dental laboratory where the permanent crown is precisely crafted. Once we've received the finished product, we'll call you back to Southern Star Dental so that Dr. Moreland can place it and ensure a comfortable, secure fit before cementing it in place. Your satisfaction is our top priority!
Dental bridges are composed of several connected crowns, and they offer patients a sturdy replacement solution for one or more missing teeth in a row. Additional dental crowns are attached as well to use as "anchors" that fit over neighboring healthy teeth. Many patients enjoy the strong, lifelike fit of dental bridges. Like dental crowns, bridges typically require two to three appointments to be created and placed.
Dentures & Partials
Today, many patients who've suffered extensive tooth loss enjoy the ease and affordability of wearing traditional dentures. Dr. Moreland can fit you for either a full or partial prosthetic, depending on your unique needs, and give you the most customized and comfortable fit possible in our Allen, TX practice. Implant-retained dentures are available as well for patients who want a little more stability in their reconstructive solution.
Dental Implants
Losing one or more teeth can be a devastating event for oral health, quality of life, and your sense of self-confidence. Here in Allen, Dr. Moreland offers multiple reconstructive solutions, but none as successful and transformative as dental implants. Unlike traditional dentures and bridges, dental implants replicate both the crown and the root of your natural tooth. This helps the jawbone stay full and healthy while also providing a seamless, lifelike restoration. Contact us today to schedule an implant consultation!
Once it's been determined that you're the right candidate for dental implants, they will first need to be surgically placed within the jawbone. Dr. Moreland will recommend a trusted specialist in the area to handle this portion of the procedure. In most cases, patients then require a healing period, during which the new implants create a strong bond with your jawbone. Finally, you'll return to Southern Star Dental so our team can design and place new, custom-made restorations over the implants, completing the process.
When restoring a single implant, a high-quality dental crown can create a beautiful, natural look without sacrificing the health of nearby teeth in the process. If a more extensive area needs replacement, an implant-retained prosthetic could be the best solution. These devices resemble traditional bridges and dentures, but they're designed to attach over a certain number of implants creating a sturdier and more confident fit overall.