June 16, 2016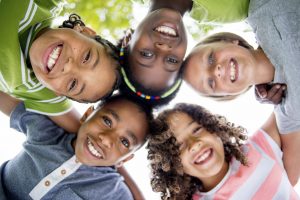 Summer is the perfect time to schedule you children's dental checkups. You won't need a doctor's note because they're not in school, and no one needs to worry about missing an important class. So before another day of summer goes by, call Southern Star Dental to schedule a convenient time for your kids to see Allen family dentist Dr. Moreland.
Dental Cleaning
At your children's checkups, we'll carefully clean each one of their teeth. Let's face it—kids don't always do the best job of brushing their teeth at home. They are usually short on patience and long on other things they'd rather be doing. We can help by focusing on each tooth individually, and you can help too by encouraging your children to brush twice a day for two minutes. There are even toothbrushes that play a two-minute tune, so kids know exactly how long to brush.
A Dental Exam with the Family Dentist in Allen
Along with that cleaning is a dental exam. Allen dentist Dr. Moreland and her team will look closely at your children's teeth and gently probe in order to find any soft spots that may indicate a cavity is developing. We'll also take digital x-rays once a year to find decay between teeth or below the enamel surface of a tooth. Tooth decay is a constant battle for children, so make sure your kids brush with fluoride toothpaste. And even though ice cream and popsicles are a natural part of summer, try to limit between-meal snacks, so their teeth aren't as often exposed to additional sugar. Decay-causing bacteria feed on sugar and excrete the acids that lead to a cavity.
Fluoride Treatments and Dental Sealants
During an exam, Allen dentist Dr. Moreland may recommend one or two treatments to help your children's teeth stay strong and healthy. Fluoride treatments help to prevent cavities by strengthening enamel, the outer surface of teeth that is the first line of defense against decay. Fluoride helps to rebuild enamel where demineralization has occurred and can also prevent this erosive process from even starting.
Dental Sealants are a physical barrier between your children's molars and bacteria and acids. One of our dental assistants simply paints on the sealant liquid, which is quickly dried with a special curing light. Once hardened, sealants protect the biting surfaces of teeth. Neither sealants nor fluoride treatments are meant to replace brushing and flossing.
Call the Allen Family Dentist Today
Enjoy the summer and take advantage of this relaxing time to schedule your children's dental checkups. Contact Southern Start Dental where we are happy to serve kids from Allen, TX, as well as the surrounding communities of Plano, McKinney, Lucas and Fairview.
Comments Off on The Family Dentist in Allen Wants to See Your Kids this Summer
No Comments
No comments yet.
RSS feed for comments on this post.
Sorry, the comment form is closed at this time.